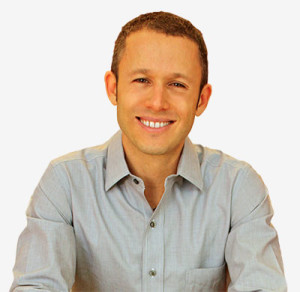 I was raised on tofu hot dogs, broccoli, and seaweed. Think about that for a second. Picture yourself coming home from school. You walk in the front door and inhale the intense odor of "over steamed" broccoli. What child, with a few junk food taste buds, wants to grow up without experiencing food that doesn't have the words cereal, ice cream, or French fries in it?
Being raised in a house that supported the art of clean eating is something that I am very proud of and grateful for. I enjoy taking a glance at my upbringing, as it creates a nice perspective for me to look back on; coming from an Italian Jewish mixture created plenty of fond memories. I can recall many temper tantrums regarding trips to the health food store, but more importantly I remember recollections of my family giving me support in every aspect of life. Have you explored a health food store before? Look around next time you are at a healthy grocery store. You just might notice, smell, or find a new amazing item to try.
Can you recall a time when someone else didn't acknowledge or accept you based on physical appearance? Maybe you can hear a voice saying something negative about you? I can. My frustrating years came from junior high days. Getting teased about my height was a common occurrence that tugged at my self-esteem. It felt like people were bigger and better than me. It felt like I wasn't good enough for something. The topic of height became my issue.
My life shifted in high school quite quickly as I gained friends, a large social circle, and a desire to become the center of attention. I began to change my physical body. When I picture my old room I see a metal pull-up bar, a small weight bench, and various old-school dumbbells. This was my new beginning (or so I thought at that time). Developing a bigger physique became an interest and a routine. Getting compliments on my emerging body created feelings like I was on an amazing roller coaster ride. These new feelings began to fuel my passion to train the body. During my college years I began a program called Body For Life. A new program, lifestyle, and obsession arose. I began to learn about food and what discipline felt like. Becoming disciplined felt like I was unstoppable. It felt like I had constant tunnel vision, with each workout and meal providing me with fuel and power. The feeling of drive and determination felt like a new life had begun. Little did I know that my height and ego were the driving forces, and the teasing would continue for years.
I was so disciplined I remember not even touching a tortilla chip when going out to a restaurant. I constantly had my meals planned. My interest in staying "on track" outweighed my enjoyment with friends and family. Now keep in mind, I currently stand about 5'4", maybe 5'5" on a good day. Back then, as I wore my suit of invincible armor, I felt like I was 6'4." Even though I continued to hear height jokes as the years passed by, it was interesting to feel this superficial coat of armor.   Writing this makes me smile. Thinking about these orderly moments sounds like I was a soldier with a mission. It brings more appreciation for who I am now.
It was time for a life changing move, and Arizona bound I was. There was almost zero interest in pursuing my degree in Hospitality Management. My uncle, a therapist of many years, brought me out to experience a new line of work. Working with troubled teenagers was something that never crossed my mind. With ego still in hand, I was inches from quitting after the first month. Not knowing myself for many years allowed me to continue building my brick wall of invulnerability. Working with at risk youth not only brought new possibilities to their lives, it brought new challenges and amazing growth to my life. Self discovery began to soften my interactions with others; height comments, confrontational situations, and negative behavior patterns. I eventually moved into a Shift Director position, and ended up received Staff of the Year during my journey. To discover different areas of my life that need attention was like finding a big plastic Easter Egg; colorful, exciting, with many goodies to explore on the inside. New growth began to sprout and accumulate in my brain and body such as self esteem, ego consciousness, cognitive awareness, mindfulness, compassionate communication, and the care and love for others. The more I submerged myself into personal growth, the more I provided myself with ease and balance in my world of weightlifting and discipline. My suit of  ego armor was slowly peeling away.
I continued to feel good from the food I was putting in my body. I knew what "other" foods felt like, but allowing myself to enjoy foods that I used to be so strict with was extremely freeing. Practicing a healthy discipline and also allowing "naughty" foods in my life was a way I generated more balance. Many call it the 80/20 Rule in the health world; 80 percent of the time our bodies need healthy nutrients, while 20 percent of the time our bodies can handle "naughty foods."
With constant tight muscles and joints, two different hernia surgeries, and left knee trouble, my body started talking to me in a physical way I hadn't experienced. I started to slowly realize the repercussions of my years of intense physical training. I was tired of feeling tired. I became mentally and emotionally exhausted from not understanding why my body was shutting down. Thanks to a friend's suggestion, I began to acquire certifications from a specialized institute known as the C.H.E.K. Institute.  My interest in healing the body blossomed with a new deeper understanding, using these foundational principles: thinking, breathing, movement, sleep, nutrition, and hydration.
Lucky for me, I was discovered by two amazing people; my current mentor Dr. Jason Kolber and his wife Dr. Elissa Katz. They found me servings tables at an in between job. I remember pouring  "Dr. J" numerous cups of iced tea that day. Thank goodness I was in an upbeat mood, as serving tables can really bring out the worst in someone. I recently sent Dr. J a text asking him, "were you truly thirsty that day or were you testing my service of others?" He responded with "I liked you from the second we met." They saw my care for others. Both of them felt my passion for health, as they listened to me describe my new pursuit and recent certifications in wellness therapy. Dr. J and Elissa brought me onboard to Living Inline; both of them Dr.'s of Network Chiropractic and Life Coaches. My journey at Living Inline was incredible. I began to implement nutritional support and guidance for others. Adding skills to my toolbox became a new passion. I had ventured to various courses at the CHEK Institute (www.chekinstitute.com) studying holistic nutrition, corrective exercise, and personal training.  I began studying an advanced stretch therapy technique called Active Isolated Stretching (www.activeisolatedstretching.com). Using amazing stretching techniques in my own life was something I never used to incorporate. Clients began to feel the importance and livelihood of my work. I dabbled a bit under Charles Poliquin's Institute (www.charlespoliquin.com) taking his Biosignature course, which provides clients with fat loss and hormonal balance through specific modulations.
I was getting exhausted of living with the fear of public speaking. What did I do? I said to myself "I'm sick of feeling like I avoid every speaking situation in life. It feels like crap to get anxious before speaking!" I joined Toastmasters (www.toastmasters.org). My fears began to dissipate quite quickly. It was a precious journey to complete my first manual and receive various awards throughout.  I began to study the body in depth, looking at physiology and the importance of function and dysfunction. Functional Diagnostic Nutrition (www.fdnmanager.com) and Metabolic Typing (www.healthexcel.com & www.metabolictyping.com) became apart of my toolbox as well; using lab testing alongside holistic approaches to heal the body from the ground up. More studies came to my interest, from a past teacher at the CHEK Institute, Josh Rubin. Studying his work known as the Metabolic Blueprint (www.eastwesthealing.com), has been one of the more powerful additions to the way I help others heal their systems; immune, hormone, detoxification, and gastrointestinal. A final piece I have become certified in is NLP-Neuro Linguistic Programming (www.globalnlptraining.com); providing others with therapeutic techniques to enhane stuck patterns in their life and old behaviors they are wanting to adjust. Looking at life and one's attitude of thinking in terms of possibilities instead of problems. One piece at a time, I learned how to listen, understand, and take care of the body with a physiological, therapeutic, and balanced approach.