Curious about creating healthy smoothie recipes?
When it comes to the phrase 'starting your day off right,' there can be an infinite number of meanings depending on who you ask. It may translate into someone enjoying their cup of coffee, going to the gym, reading the newspaper, or spending a few minutes with the kiddos before they are off to school.
You will notice sharper energy, focus, and mood clarity when you begin the day by giving your body its necessary fuel. Your metabolism will get the jumpstart it needs! Smoothie recipes are nourishing, quick to make, and extremely portable. I am a huge advocate of sitting down to eat a wholesome breakfast, but if you seek something quick and healthy, concocting a few smoothie recipes throughout the week can be just what your brain and body need.
There are hundreds of different smoothie recipes out there. Some can be downright nauseating while others can tickle your taste buds like a fresh tropical Piña Colada. You may have wondered which smoothie recipes you should be using? Develop a drink that contains all three macronutrients: protein, carbohydrate, and fat. Using all three macronutrients will increase your energy, help lower your daily adrenaline, and keep your blood sugar balanced.  You might adjust the amounts depending on the day and your body's needs, but keep your smoothie recipes to this simple formula.
My healthy smoothie recipes typically include:
Organic or Raw Millk –> Some Protein & Fat
Protein Powder (Gelatin) –> Protein
Frozen Fruit –> Carbohydrate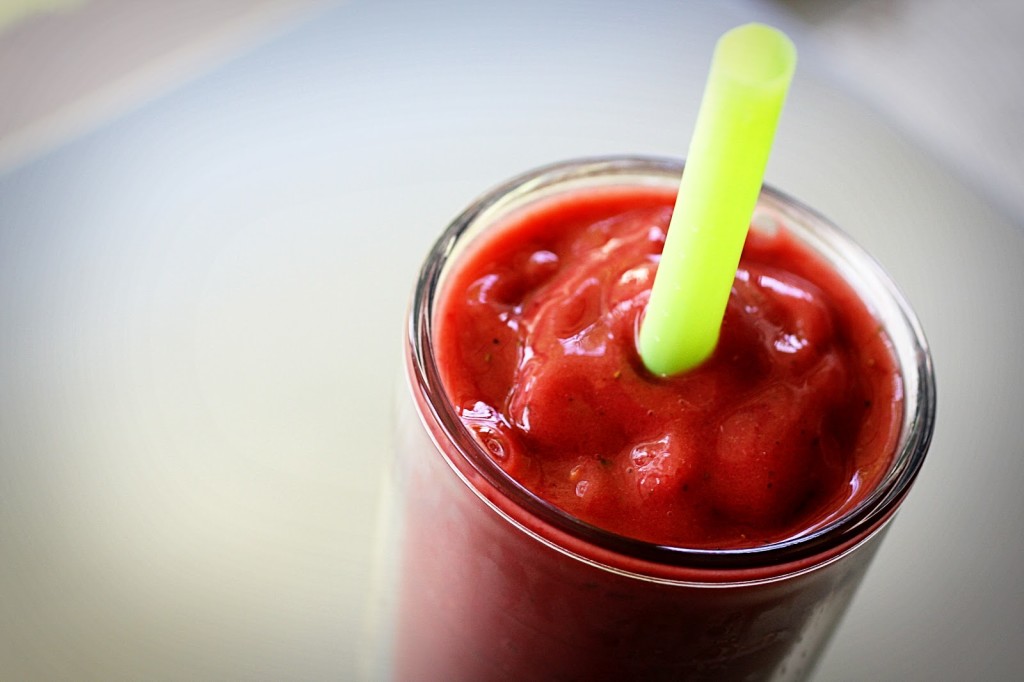 What do healthy smoothie recipes look like? (check out my video above)
Continue to enjoy your cup o' joe and the morning time with your kids, but add a few healthy smoothie recipes to your week and notice a slightly different way to start your day off right.